Carnival Pride 7 Night Cruise Departing September 1st 2013
Tweet
Cruise Info
Sailing for Carnival, Carnival Pride was built in 2002. Carnival Pride has a top sailing speed of 24 kn. Carnival Pride holds a total of 2124 passengers. is operated by a crew of 930. Ship Mate users have rated Carnival Pride a 4.4 out of 5.
Cruise Ship Tracker
Cruise Reviews
The cruise was very nice.  The food was exceptional in both the Lido deck and the main dining room.  We were really impressed by the way the staff treated us like family; and the cruise director Schwartz, was no exception!  The comedians were hilarious; and the onboard production shows were ok.  The only thing we really did not care for was the short stay in Grand Turk,  We were also a little disappointed with the glass bottom boat excursion we took in Half Moon Cay.  The person giving the tour was very dry in her presentation and she gave off a temperamental vibe which seemed to put everyone onboard in a somber mood.  We all felt that the excursion was not worth $44. Other than that, the cruise was good and we would recommend it.
kimop527, Today at 9:48 AM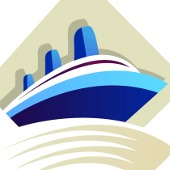 This was our first cruise and we couldn't have picked a better cruise line! the cruise director, Steve Schwartz, was the absolute best, and all of the crew members were so friendly. Everyone made sure that we were taken care of and we had a great time. The shows were spectacular and there were always activities to do from when you woke up and past midnight. We're definitely going to be back on Carnival!
mznicole08, Today at 9:13 AM
Carnival Pride Cams