Carnival Dream 7 Night Cruise Departing August 31st 2013
Tweet
Cruise Info
Sailing for Carnival, Carnival Dream was built in 2009. Carnival Dream has a top sailing speed of 23 kn. Carnival Dream holds a total of 3646 passengers. is operated by a crew of 1367. Ship Mate users have rated Carnival Dream a 4.4 out of 5.
Cruise Ship Tracker
Cruise Reviews
We just got back yesterday off the Dream, I really enjoyed myself. However, they did not have as many activities as they had in the past. Also our room wasnt cleaned, but once a day. In the past the room steward cleaned it twice a day.
missdee70.c3c04, Today at 6:38 AM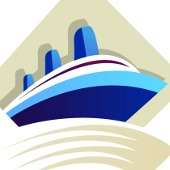 Just got off the dream today for a 7 day cruise to Montego Bay, Jamaica, Grand Cayman and Cozumel, Mexico. I had such an awesome time. The Dream was a nice ship and could use a little updating, but it is set to go into dry dock next week so I'm excited to see the new updates. The layout was somewhat confusing at first but eventually I got used to it and figured it out. I really enjoyed the shows. They were all really good. The singers and dancer were awesome. Jase, the cruise director was hilarious! You can tell he genuinely cares about his job. He was great. The food in the dining room was fantastic! Food on lido deck was okay but not amazing. Pizza was really good though! The crew was seriously awesome!!!! On Carnival the crew is always really nice, but this was probably the friendliest crew I've had on a cruise yet. The photographers were really good as well. All of our photos turned out great. Also, the New Orleans port was somewhat confusing trying to figure where to go and park. Overall, I had a ton of fun and would definitely go back on the Dream.
katiesimpson1995, Yesterday at 9:54 PM
Carnival Dream Cams