Carnival Dream 6 Night Cruise Departing April 14th 2014
Tweet
Cruise Info
Sailing for Carnival, Carnival Dream was built in 2009. Carnival Dream has a top sailing speed of 23 kn. Carnival Dream holds a total of 3646 passengers. is operated by a crew of 1367. Ship Mate users have rated Carnival Dream a 3.3 out of 5.
Cruise Ship Tracker
Cruise Reviews
My favorite part of the cruise was the relaxation, however, the cleanliness of the vessel was far below my expectations. The room service menu was an absolute joke and from all accounts some of their policies changed for the worse. They allowed kids in the adult pool with no consequences. I had a much nicer time on royal Caribbean.
ayannalwalker, Today at 6:21 PM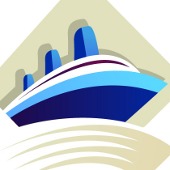 We enjoyed this beautiful ship, the Carnival Dream.  The people were friendly and the service generally pretty good.  We were regular cruisers a decade ago and considering starting again since our family has grown.  The one thing that we noticed that was significantly different from previous cruises was the dining experience.  It's not as good as it used to be on several levels.  The service staff were fine but fewer servers so the service was not as good or prompt.  The food was not at the same level either.  Entertainment was lacking a little and even though it's not expected at dinner time, definitely not as entertaining years ago.  We understand cost concerns on the cruise ship's part so maybe that's just the sign of the times.  I would still recommend cruising for the fun atmosphere, vacation convenience, and variety of activities, etc.
donmpark, Today at 5:07 PM
Carnival Dream Cams