Carnival Dream 6 Night Cruise Departing April 14th 2014
Tweet
Cruise Info
Sailing for Carnival, Carnival Dream was built in 2009. Carnival Dream has a top sailing speed of 23 kn. Carnival Dream holds a total of 3646 passengers. is operated by a crew of 1367. Ship Mate users have rated Carnival Dream a 4.4 out of 5.
Cruise Ship Tracker
Cruise Reviews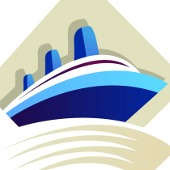 My wife n I sailed the Dream nov 25-oct 2, our first of many 2 come. I literally had our second cruise booked before we made it back home. I read so many reviews before we left out, I didn't know wat to expect. But now I know, so for the ones with negative reviews, start ur own blog n all y'all can complain 2 each other, 1 big pity party. We had a blast, only complaint I have is u have to get off wen it's over. People complaining about the food, ru serious, if there's something u don't like, push that plate to the side and fix something completely different. I ate just 2 b eating. I felt like royalty from the time I boarded till I got off. Jan 3 can't get here soon enough. Tip 4 first timers, pay no attention to the negative reviews other than 2 get a laugh out of the things people complain about. Our steward N waiters went above n beyond to make sure we didn't need for anything. Amazing Experiences & Unforgetable Memories!!!! Can't complain about that!!! C ya n January!!!!
mkcaldwell, last Thursday at 8:20 PM
Great trip and had a great time.  Everything was good all throughout the trip. We enjoyed the cruise very much.  Good staff and good food.  Would do again in the future.  The room was nice and staff was great always clean and tidy.  Fresh towels kept in room and cleaned everyday. 
sales84279161, last Thursday at 5:08 AM
Carnival Dream Cams