Carnival Fantasy 5 Night Cruise Departing July 11th 2013
Tweet
Cruise Info
Sailing for Carnival, Carnival Fantasy was built in 1990. Carnival Fantasy has a top sailing speed of 21 kn. Carnival Fantasy holds a total of 2052 passengers. is operated by a crew of 920. Ship Mate users have rated Carnival Fantasy a 3.5 out of 5.
Cruise Ship Tracker
Cruise Reviews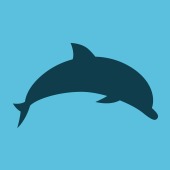 we had a wonderful time on our cruise!! All the staff on the boat was wonderful. Due to weather, we had to stay on the boat an extra night and day. Even though the ship was rocking so bad on the last day, we appreciated the captain for looking out for our safety. What we did not enjoy was the process of boarding the boat on our first day. The lines to board the shuttle on the off site parking was terrible and needs a worker to direct the lines. Also, our guy that unloaded our luggage was very rude. He commented on how we drove an nice vehicle so we should tip more than we should. Other than us boarding the ship, we had a fantastic time and loved the carnival fantasy. 
Cruiser92972575, 01/28/2017
I wouldn't recommend a cruise on the fantasy, no. I'd recommend a larger boat within the carnival line. The reasons why, the food wasn't good, there wasn't a lot to do, and they broke my suitcase.  The staff and service was great very clean well kept. The comedy acts Louis and Kelly were awesome!!
berardi09, 01/27/2017
Carnival Fantasy Cams